Income tax is a direct tax that is levied by the government of a country on the personal income of an individual or corporate. Some important features of Income tax are as follows:
The incidence and impact of tax falls on the same individual or assessee.
It is a progressive tax.
It is levied upon and collected from the assessee.
The burden of tax cannot be shifted from one assessee to another.
It is levied on the annual income of an assessee.
The Income Tax Act, 1961 that is subject to amendments made to the act by the Finance Act passed each year, governs it.
Determination of taxable income, tax liability and procedure for tax assessment, appeal, penalties and prosecutions are done as per extant laws.
The Government enacts the law in the Parliament whereas the Central Board of Direct Taxes (CBDT) administers it.
Section 295 of IT the Act empowers the CBDT to frame rules (called Income Tax Rules) from time to time in order to implement amendments in tax provisions for proper administration of the Act.
CBDT frames rules that in turn prescribe forms, procedures and principles of valuation of perquisites under the Act.
Section 119 of the IT Act, prescribes that CBDT can issue circulars and notifications from time to time.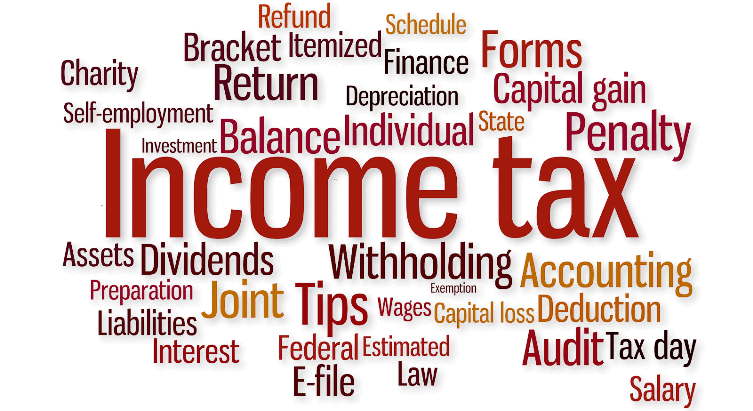 Under the IT Act, the Income Tax is charged at the rates that have been fixed for the year as finalized in the Finance Act for the Assessment Year. The rates applicable for taxation are provided in the First Schedule of the Finance Act. Part I of this schedule contains rates applicable to the income of various types of assesses for the Assessment Year. Part II contains TDS rates for the current Financial Year. Part III contains TDS rates for salary and advance tax.
Income Tax Act, 1961, governs Income Tax in India. As per Section 1(2) of the Income-tax Act, 1961, it extends to the whole of India. However, there is one exception. As per Sec. 269S of the Act, the provisions of Chapter XXA – Acquisition of immovable properties in certain cases of the transfer to counteract evasion of tax' shall not extend to the State of Jammu and Kashmir.
Circulars and notifications issued by the CBDT help in clarifying the scope and meaning of various provisions of the IT Act. These are used by IT officers and assesses. These are binding upon IT Assessing Officers. It is important that CBDT circulars be not in contrast to the provisions of the IT Act.
Notifications and circulars issued by CBDT is called Subordinate Legislation.
With respect to legal disputes, it is clearly laid that the Supreme Court and the High Court can give judgment only on the question of law. In addition, the decision of High Court will apply in the respective states, within its jurisdiction.